Pure Grit
Live Client
Vegan barbecue is meant to be enjoyed not questioned. So follow Pure Grit's advice and trust your gut.
OOH Pure Grit is located in NYC, so that's where our ads will live.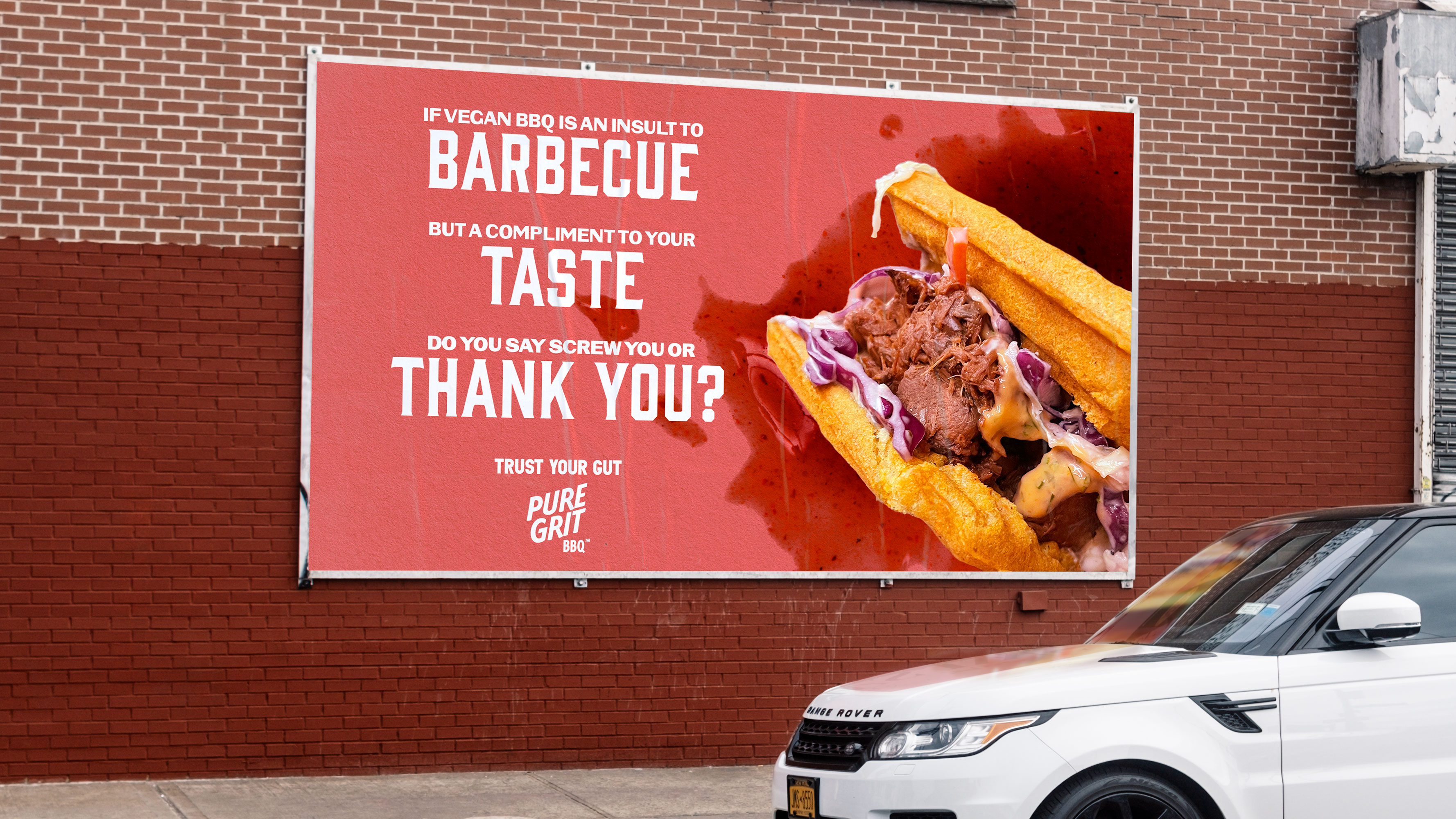 Radio

Pop-Up Gut Check
On June 21, Pure Grit will bring a food cart to the Coney island, a place where people already trust their gut and don't question fun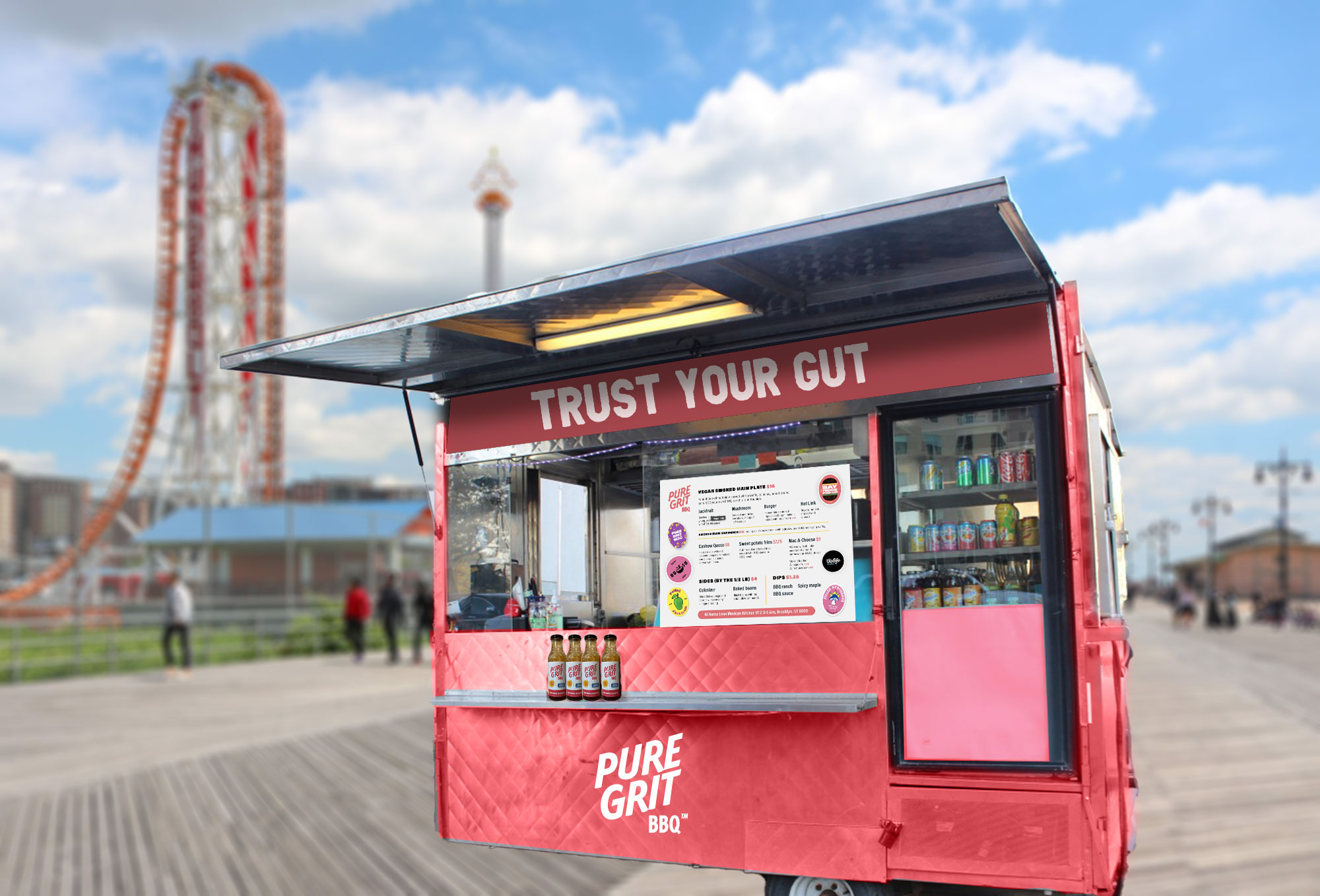 We'll takeover the front seats on popular rollercoasters and reward those who trust their gut with a photo and voucher for lunch on Pure Grit.


Takeout Bag

🍗 Wow that was a lot, We're stuffed
The Team
(from left to right)
Danny Todesca (CW)
Ryan Waltz (ST)
John Simons (ST)