Gap
Gap doesn't always make the coolest clothes, but they make the best clothes for your coolest clothes.

OOH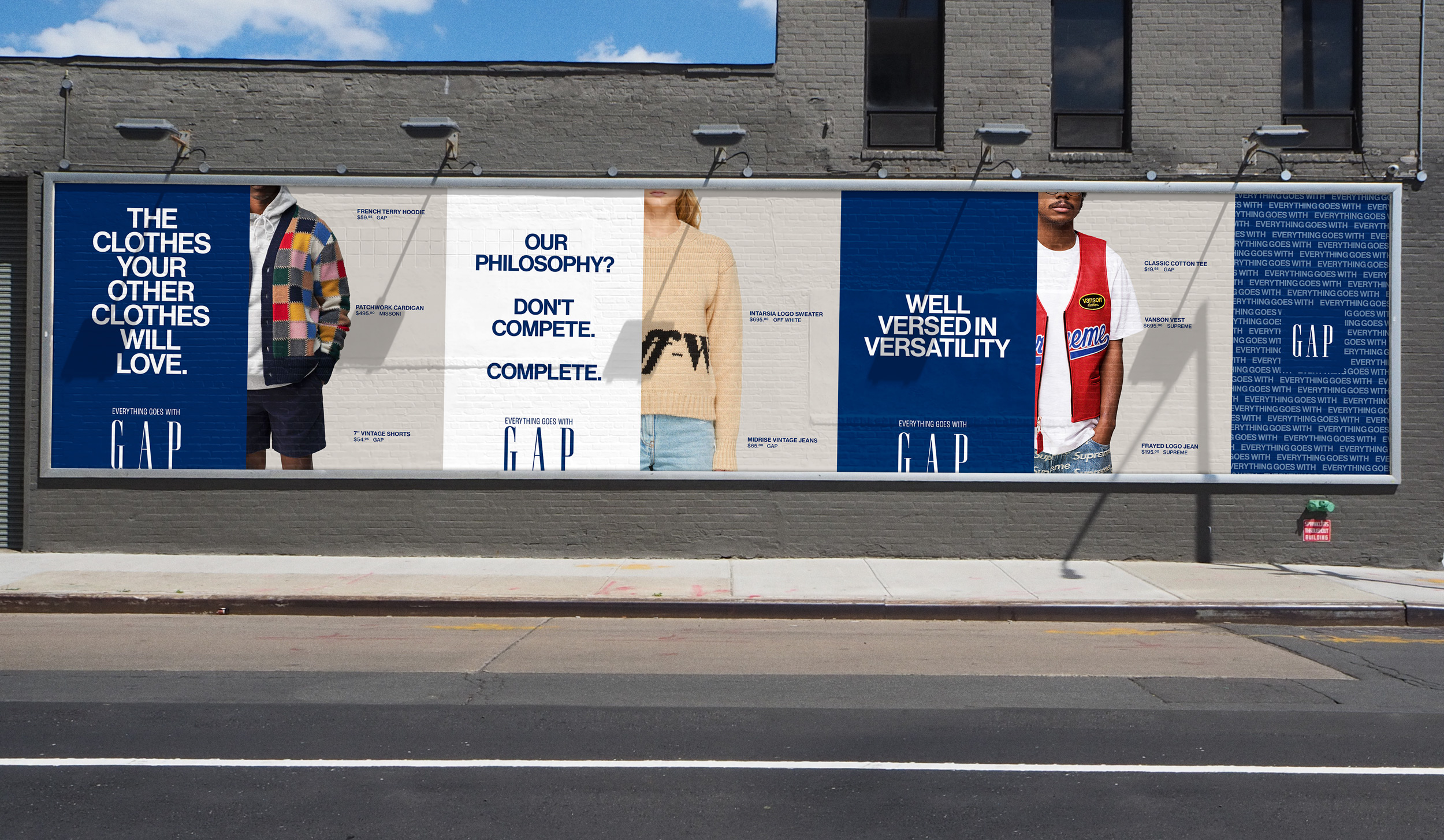 Brand Partnership: Claim Your Gap
Gap will partner with Seat Geek to reserve spots in line at drops for highly anticipated items.


We'll announce the the program on Gap's social media in the days leading up to the release. Those who swipe up will be directed to a microsite where they can enter their info.



On the day of the event, we'll hire people to wait in line for those who claimed their gap.


We'll also place floor markers in line.


For those who can't make it to in-person drops, we'll create a lottery program for Gap App users who shop our basics collection.

And the press went absolutely wild for our idea.


👕 Subverted the fashion category again with Craig Kissoon, (CW) Total Success!
We do more than just fashion I promise︎